The Ushahidi Platform helps communities turn information into action with an intuitive and accessible crowdsourcing and mapping tool. By enabling the rapid collection, management and analysis of crowdsourced information, Ushahidi empowers everyone—individuals, community groups, governments, activists, organizations—to create meaningful change.
The Platform has become an essential tool in addressing social, political and public health challenges and fostering meaningful change, including:
Relief efforts following earthquakes in Haiti and Nepal
Supporting COVID-19 response and recovery
Ensuring fair elections in the US, Kenya and Nigeria
Monitoring and reporting corruption in Indonesia
Documenting police brutality in Portland during Black Lives Matter protests
Helping women address sexual violence in Egypt
And more…
View Case Studies
Platform Benefits
Holistic data gathering platform and integrated tools:
The Ushahidi Platform brings together multiple data-gathering tools and services to save time and simplify processes, allowing users to focus on their goals and objectives rather than the tools that help them achieve them.
Accessible, easy-to-use and open-source:
Our Platform is intended to be used by anyone, anywhere, and is flexibly built using a mobile-first approach to ensure device and network compatibility around the world. We also make our tools open-source in the spirit of improving technology accessibility and affordability to all.
Available globally in dozens of languages
With deployments in more than 160 countries and over 40 languages, the Ushahidi Platform provides value and helps communities achieve solutions around the world.
Dedicated support and expertise:
Our team is committed to helping users and their deployments succeed and offers strategic support and training to help users meet their goals.
Data collection
Gather submissions from anyone, anytime, anywhere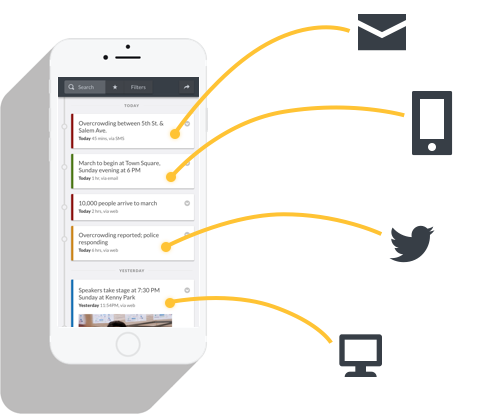 Multiple sources

Receive reports from many sources, SMS, email, and Twitter

SMS submissions

Collect posts via SMS when you connect with an SMS gateway or SMSsync

Custom surveys

Bring together multiple data types with custom forms

iOS & Android

Submit reports and view maps from our mobile apps.
Data management
Manage and triage reports with filters and workflows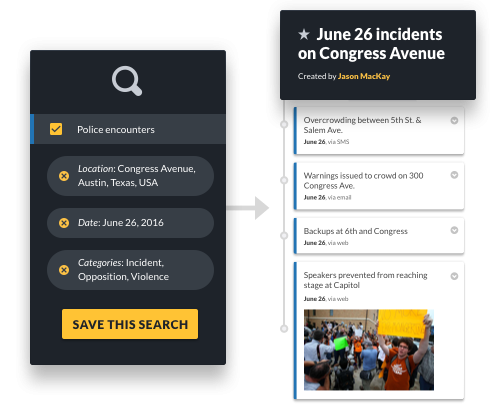 Filters & Saved Searches

Retrieve the right data with filters and save your search to pick up where you left off

Workflows

Send your posts through multiple stages so you can respond effectively

Collections

Keep your data manageable by grouping data sets into collections

Team collaboration

Work together with multiple user roles to make sure everyone sees only what they need
Data visualization
Map submissions and chart what happened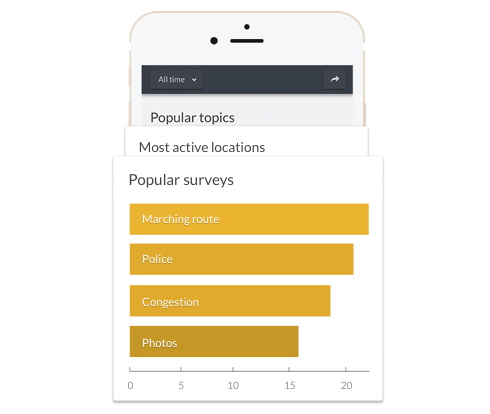 Multiple maps

Map tiles including street and satellite provided by Open Street Maps, MapQuest, and more

Data sources

Map and visualize data streams from third parties like Twitter, Twillio, SMSSync, Nexmo, FrontlineSMS, and email

Configurable charts

Chart your work with configurable bar and timelines views
Automatic alerts
Receive alerts about changes and updates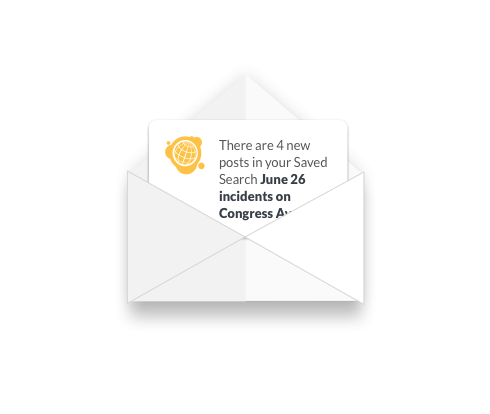 Email notification

Create custom alerts to see when a post is added or updated

SMS alerts

Mobile alerts about urgent changes to your deployment
Enterprise systems
Let our team help you build and scale your deployment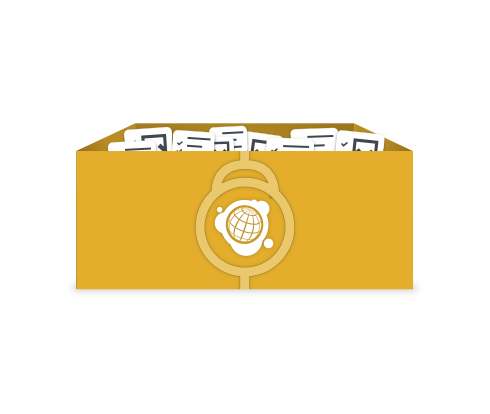 Private deployments

Make your deployment private so only your internal organization or community can see it

Custom user roles

Setup user roles with only the features that your team needs to use

Support & hosting

Get a private secure hosting environment and direct support from our team of expert deployers

Setup & migration

We can setup your deployment and migrate existing data